Greenleaf Corporation Launches GEM-8™
Published May 18, 2020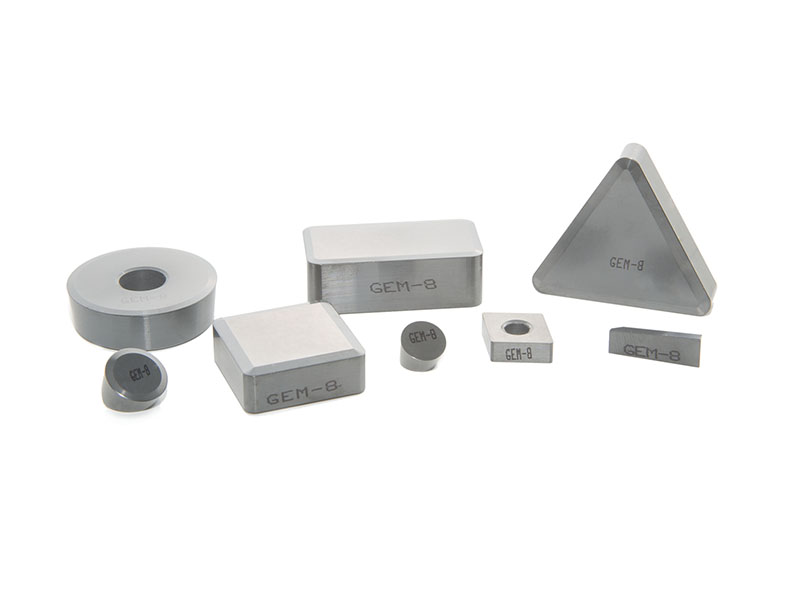 Greenleaf Corporation is pleased to announce the release of GEM-8™, a new Al2O3 + TiC composite ceramic grade. This new grade will replace our current GEM-7™ product. GEM-7 will be offered for any orders currently placed and as inventory levels permit, but it will be fully phased out as of December 31, 2020.
GEM-8 is recommended for use in hardened steel alloys, gray and ductile cast irons, high-chrome alloys, and heavy roll turning applications. This grade will be offered in a variety of geometries for grooving and turning.
GEM-8 has shown multiple advantages over GEM-7. GEM-8 shows improved edge strength, providing the ability to achieve higher average chip thickness. In certain applications, the new grade has also proven to have up to 50% higher speed capabilities over GEM-7 as well as higher feed capabilities versus competitor grades. This grade has also proven to offer a higher level of predictability and more consistent tool life.
Back to News
View our GEM-8 Flyer